exposureTime: 0.010 s (1/100) (1/100)
fnumber: f/4.0
isoEquiv: 1600
focalLength: 100.00 (100/1)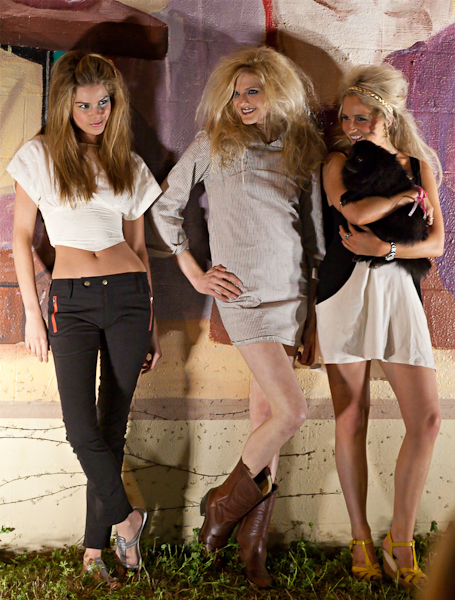 Charity fashion show to benefit the Asian Elephant Art Conservation Project.  Some of the clothing was painted by the elephants.  3-19-2009 at Posh in Hillsboro Village.  Above left is current Miss Tennessee USA 2009, Kristin Motil.  Above right is Nicole Cammack, from Big Brother.

Related Posts
All Rights Reserved. Please contact for licensing information.
DO NOT USE WITHOUT PERMISSION.