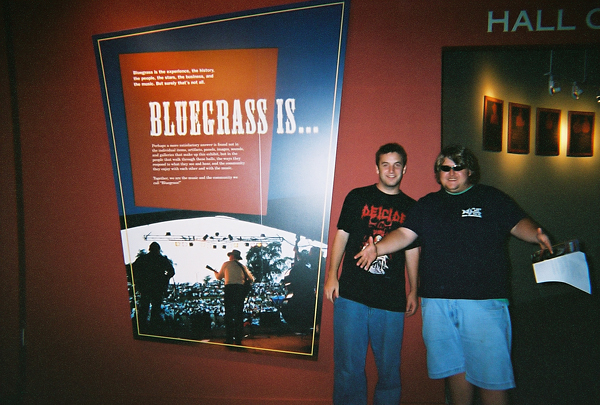 I just learned of the passing of A Holland and I am deeply saddened by the news.  Andy Holland died in his home on Feb. 20, 2009… his birthday.  Andy was an incredibly passionate songwriter and musician.   In 2003, Andy and I formed the short lived Mystery Mandolin Band.  It always amazed me how Andy could capture an audience and I feel lucky to have shared the stage with such an amazing talent. His personality was HUGE!  The above picture was taken by good friend Yonder Mike at the IBMA museum in Owensboro, KY on July 4, 2003.  We had a set of gigs that weekend in Owensboro… 2 of the funnest days of my life!
Mystery Mandolin Band – On My Way
Recorded at MTSU in the spring of 2003.  This was one of Norman Teale's sessions, the mandolin was added later.
Mystery Mandolin Band – I Don't Know
This was Andy's classic song… Norman Teale chose to produce this track for his production class at MTSU.  Although Norm's final mix won best of MTSU Listening Night, Andy and I were never partial to the vastly overproduced mix and used one of Norm's early rough mixes to make our own "compromise" version, posted above.  One cool thing Norm did was rig up real analog tape delay for the choppy mandolin passage… actually worked pretty well in the end!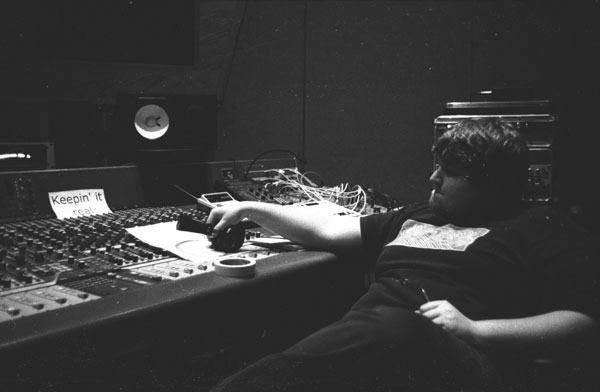 Andy, keepin it real, at MTSU during one of Norm's sessions.  That's an Otari Series 54 for all you fellow techies… Good ole Studio B!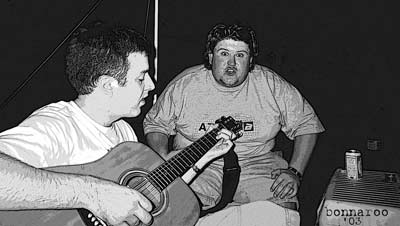 Bonnoaroo 2003 – Collin and Andy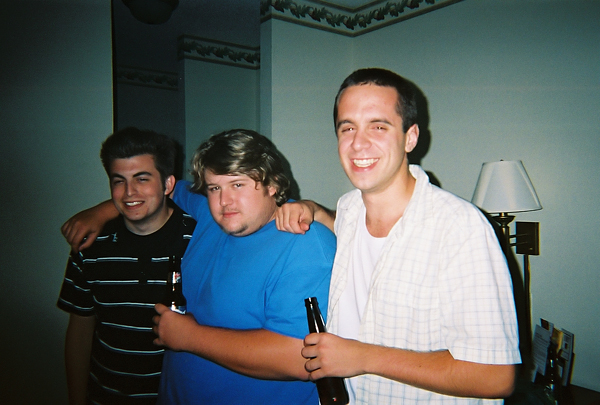 Erle Mulligan – Andy Holland – Mike Wilder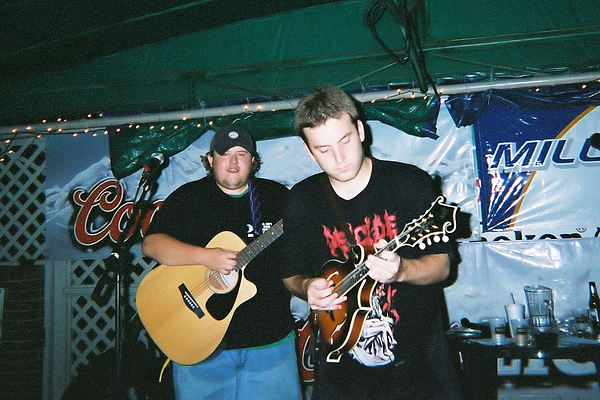 Gig at The Boiler Room in Owensboro, KY.  7-5-03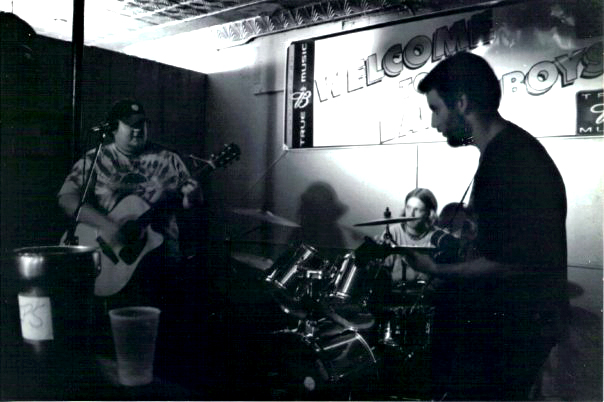 The gig that spawned the Mystery Mandolin Band!  Baker Boys in Bowling Green, KY.  Early 2003.  WKU had one the big game against EKU and the bar was in incredible spirits… and PACKED!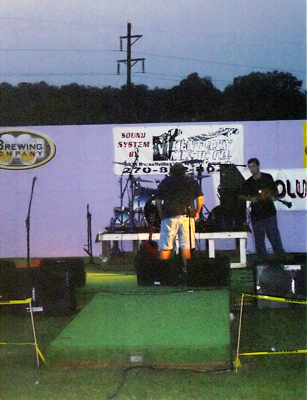 Southern Kentucky Fair Summer 2003.
Related Posts
All Rights Reserved. Please contact for licensing information.
DO NOT USE WITHOUT PERMISSION.