exposureTime: 0.050 s (1/20) (1/20)
fnumber: f/5.0
isoEquiv: 1600
focalLength: 100.00 (100/1)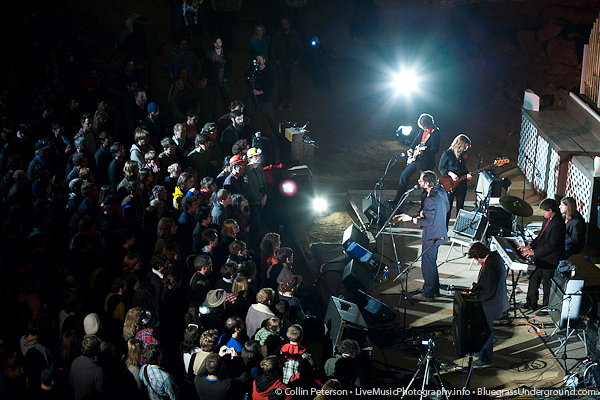 The final Silver Jews show took place in the Volcano Room of Cumberland Caverns for a radio show titled "Bluegrass Underground."  This was a detour from the Bluegrass Underground format in a number of ways… the obvious being that in absolutely no way is this a bluegrass related band… they were fully plugged in and with drums if you can imagine that!  The show went very well and the fans were very appreciative that they get to see the apparent last show of The Silver Jews, a band with an impressive underground following but not much public presence,  in such a spectacular venue.
Related Posts
All Rights Reserved. Please contact for licensing information.
DO NOT USE WITHOUT PERMISSION.