exposureTime: 0.005 s (1/200) (1/200)
fnumber: f/3.2
isoEquiv: 1250
focalLength: 200.00 (200/1)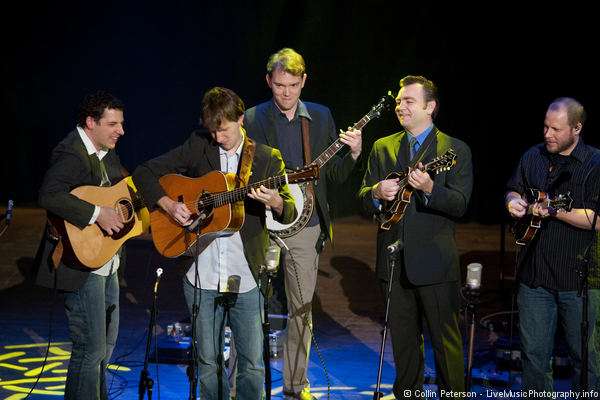 The Infamous Stringdusters kicked off the New Years celebration… I would have liked to hear them without pickups on the instruments, but a great set to start off the night.  They were joined by Del for "Little Cabin Home on the Hill" sung by Del and Travis.  Ronnie stayed for a few additional tunes.  Playing a good part of the show was Chris Eldridge, known to all as "Critter," who was right at home with his old band mates.  Check out more of what Critter is doing at PunchBrothers.com.

1

2

3

4

5

6

7

8
Related Posts
All Rights Reserved. Please contact for licensing information.
DO NOT USE WITHOUT PERMISSION.