exposureTime: 0.020 s (1/50) (1/50)
fnumber: f/1.4
isoEquiv: 800
focalLength: 50.00 (50/1)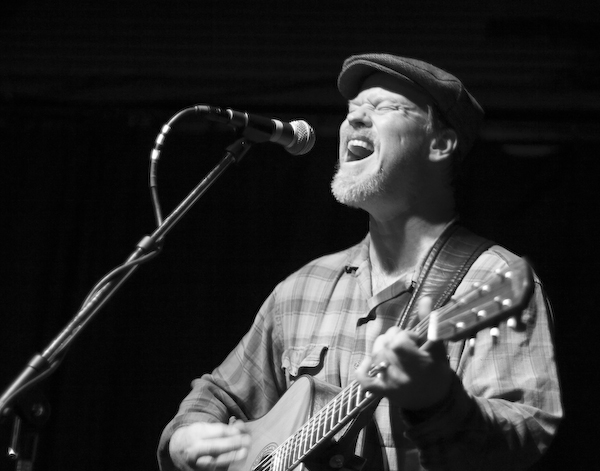 What an amazing voice! Shawn Mullins voice sounds the same singing into an sm-58 at 3rd and Lindsley as it does on his albums… perfect! He has one of the purest rock voices I've ever heard. It was surprising to see him without Clay Cook, Clay plays most shows with Shawn as I understood it, but this turned out to be a special treat. Shawn is truly a professional and captivated the entire venue. Everyone in the place got to know him and the songs a little better. I just can't get over how good his voice sounded!
Shawn is the type of singer that gives you chills just about every song.  Whether it's the words,  the tone of his voice or both, you definitely feel it.  He did keep his eyes closed about 99.5% of the time… didn't affect the the performance, but sure made it tough to get pictures.  There was a plethora of photographers in the house last night, to say the least.
I decided to pick up the new cd at the merch table before I left, but ended up with something better… vinyl!!! The new album is available on 2 xlp albums with a cd included in the package. I love this! I have been much convinced, in recent years, of the sonic benefits of analog music formats.
Related Posts
All Rights Reserved. Please contact for licensing information.
DO NOT USE WITHOUT PERMISSION.