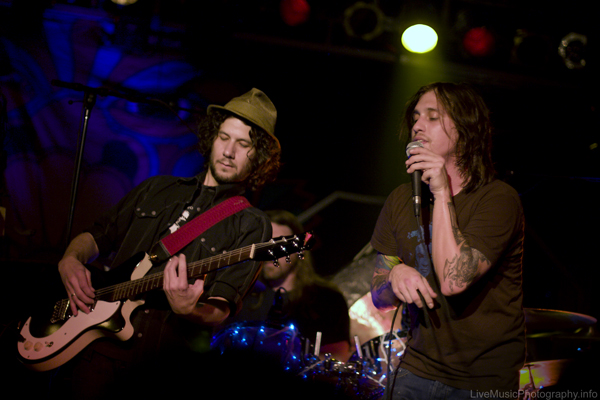 To put it mildly… I was skeptical. I have been a die hard Blind Melon fan since early high school and I honestly believed that Shannon Hoon could not be replaced. Perhaps he never truly will be, but Travis Warren, the band's new singer, was amazing last night in Nashville.
These songs are too good not to be played and I'm not sure there can be anyone better to sing them than Travis Warren. This guy can sing! His voice filled the Cannery Ballroom with ease and carried these (notably hard to sing) songs like a pro.
The band seemed to be in top form… the songs couldn't have sounded better. Let's remember that the musicianship on those albums is out of this world. Everybody loves Shannon, but each member of the band is equally as irreplaceable in my opinion… just listen to the playing on those records!
On stage, these guys really know how to reach into the audience and suck you in. Everybody in the place knew they were witnessing something spectacular! I didn't know it until last night, but I've been waiting over 10 years for this reunion. I missed the band with Shannon when they played at Eastern Illinois University, I've regretted it ever since. Last night's show helped fill that void.
To purchase a different photo from the main pic, please specify in the paypal comments section.
Related Posts
All Rights Reserved. Please contact for licensing information.
DO NOT USE WITHOUT PERMISSION.