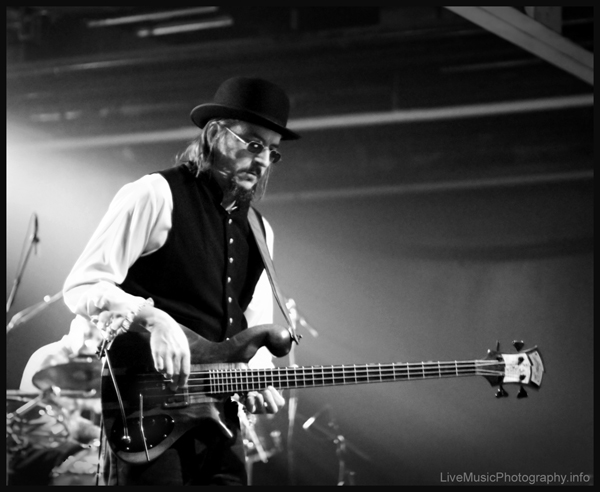 The Les Claypool show in Nashville was amazing! The man is a genius. He makes playing the bass look effortless. They made us turn the cameras off right before the costumes came out, but I managed to get a few shots. He changed into a few different masks throughout the rest of the night. The monkey mask scared my girlfriend a little bit. That was when he came out during the percussion solo and played this crazy stick with a bass string on it with some sort of whammy bar up top… anyway, it's the instrument he used on the south park song, one of his own creations. Kinda creepy the way he burst onto the stage during the percussion solos and busted out this freaky instrument in a monkey mask. Awesome, nonetheless!!!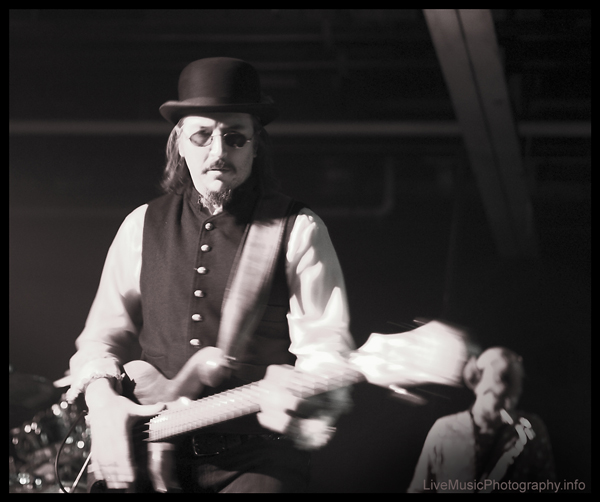 The sound at City Hall was not as nice as the Yonder Mountain String band Show last week. I was in a bad part of the venue to judge, but that good old terrible City Hall sound rang true! Not one of my favorite venues, to say the least. Hard for ANY band to sound good there. Anyway, the show was amazing… Les Claypool is a genius and one of the most innovative musicians ever!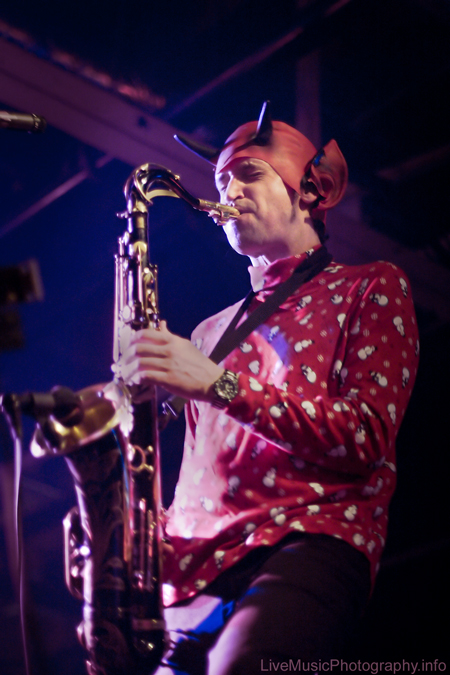 His Band was equally incredible throughout the entire show. This crazy guy in the devil horns did some amazing things on the sax and traded riffs with Les quite often. The drums and percussion behind him were out of this world. Potentially one of the longest percussion solos ever, which was cool, but got a little long. I'll take that over an intermission any day, however.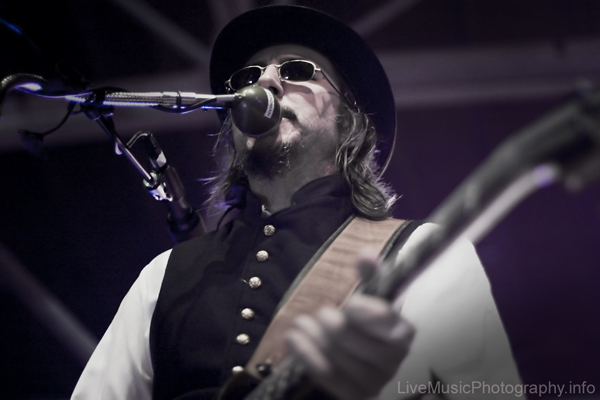 Related Posts
All Rights Reserved. Please contact for licensing information.
DO NOT USE WITHOUT PERMISSION.