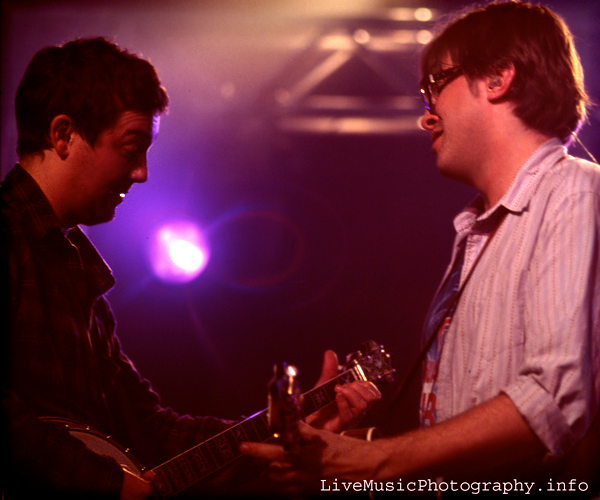 The Yonder Mountain String Band — City Hall in Nashville, TN. February 22, 2008
Ben's bass sounded unbelievable… may have had something to do with that massive Ampeg stack that towered behind him! The sound was the best I've ever heard at City Hall no matter the band. Previous Yonder shows at the venue sounded horrible. Ben Hines definitely mastered City Hall last Friday night! My friends and I regret missing the Bawn in the Mash after party downtown, I'm sure it was amazing!
Related Posts
All Rights Reserved. Please contact for licensing information.
DO NOT USE WITHOUT PERMISSION.