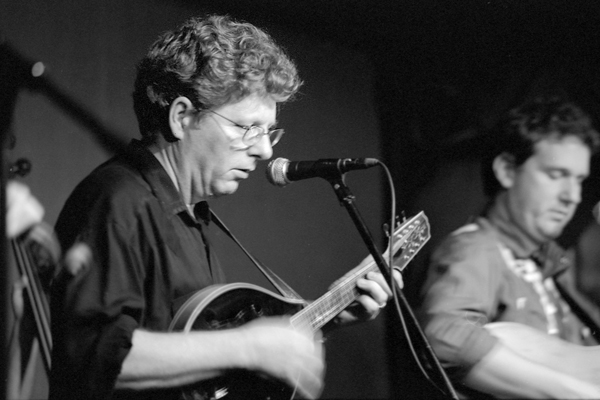 Tim O'brien playing his nugget a-style mandolin at the Station Inn… Early 2008. kodak bw400cn pushed 2 stops courtesy Chromatics in Nashville.
Tim was in classic form for this show…. as if I've ever seen a bad performance. He played all the usual instruments, even played Bryan's martin guitar a few times. It was a special treat to see not only Bryan Sutton in the band, but Darrell Scott as well… Awesome!!!
Casey Driessen, Kenny Malone, and Dennis Crouch were spectacular as always. Casey is simply one of the most unique fiddle players in the world. His grammy nominated solo debut on Sugar Hill is amazing, btw. You should buy it!
Tim invited a special friend he met in Japan to sing and play a few songs as a duet, as well as with the full band before the night was over. This guy, I wish I remembered his name, was extremely nervous but sounded great. Everyone really enjoyed the unique style he brought to the station.
All in all, Tim put on another wonderful show!
Related Posts
All Rights Reserved. Please contact for licensing information.
DO NOT USE WITHOUT PERMISSION.