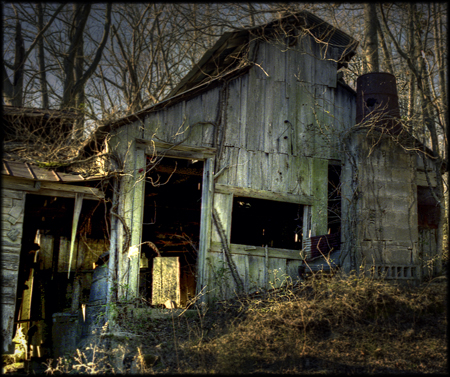 I was quite excited to drive upon this last Saturday while detouring on my trip home from Memphis. I got off the interstate somewhere around Jackson found lots of good things, this being one of them. Very creepy this old thing! Located on Eagle Creek Rd. in Benton County, TN… near I40.
Related Posts
All Rights Reserved. Please contact for licensing information.
DO NOT USE WITHOUT PERMISSION.