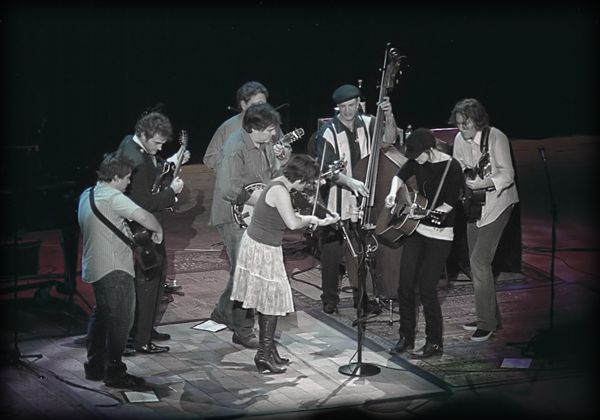 Best I could do from the very last row.  The special guest jams were amazing… you could definitely feel the tension between Chris, Sara, and Sean the entire night.  It was time to take a break.  11-29-07
In this pic you will find Sean Watkins, Chris Thile, Tim O'brien, Bela Fleck, Sara Watkins, Mark Schatz, Gillian Welch, and David Rawlings.
Related Posts
All Rights Reserved. Please contact for licensing information.
DO NOT USE WITHOUT PERMISSION.